Testimonials
Parent & Player Testimonials
Joshua Cup 2019
Todd and Jason,
Just a quick note of sincere appreciation from both Ella and I on another great weekend of fellowship and golf. Thank you to each of you (and your family and other organizers) for the time and effort it takes to put it altogether. Just want you to know it doesn't go unnoticed. Ella has been lucky to be on winning side both years, but it's the overall event that she'll remember for many, many years.
Keith Cress
Todd & Jason,
I just wanted to say thank you to all those involved with setting up this weekend's events. I'm sorry I couldn't be there. Really disappointed I missed out. I hope I get to participate next year! Tina tells me that Tyler had a great time and that he really enjoyed the weekend. Thanks again for all you do to support our youth! Looking forward to seeing some great pics and video!
All the best,
Rick Watts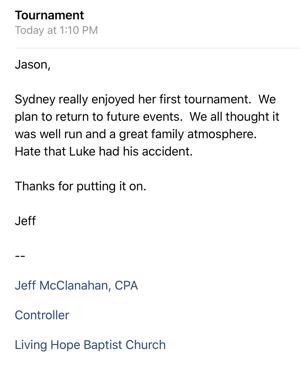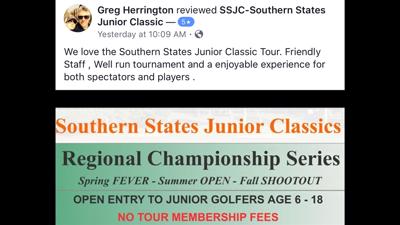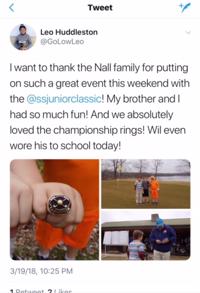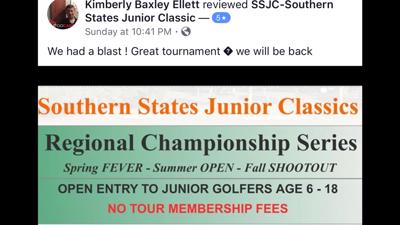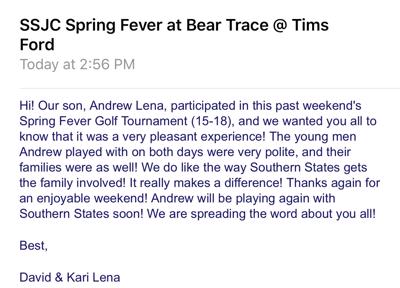 Hey Jason, it's Jay Martin from Oak Ridge. Just wanted to let you know what a great experience SSJC was last year for my 8 year old Ben. He came in 4th overall and had a great time. I registered him today for 2017 and he is very excited about the tournament again this year. He played in over twenty tournaments last summer and yours was right at the top for both of us. We can't wait for it to get here. Take care!
~Jay Martin Technology Engineering Instructor
---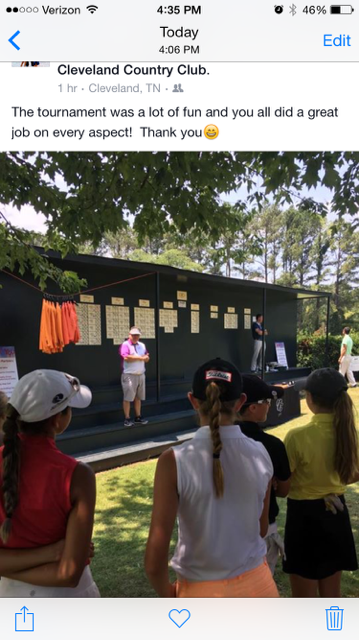 ---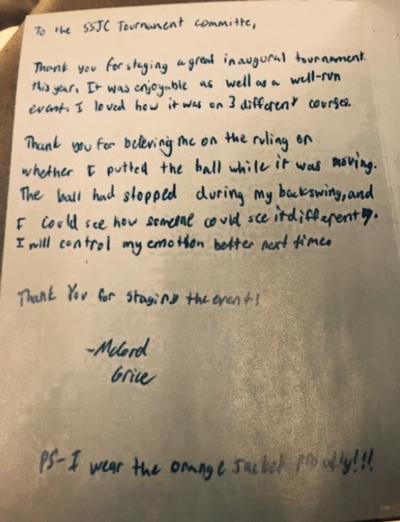 McCord Grice
2016 Boys 10-12 Division CHAMPION